PODCAST

: A Death Ruled

"

Justifiable": The Killing of John Wesley Wilder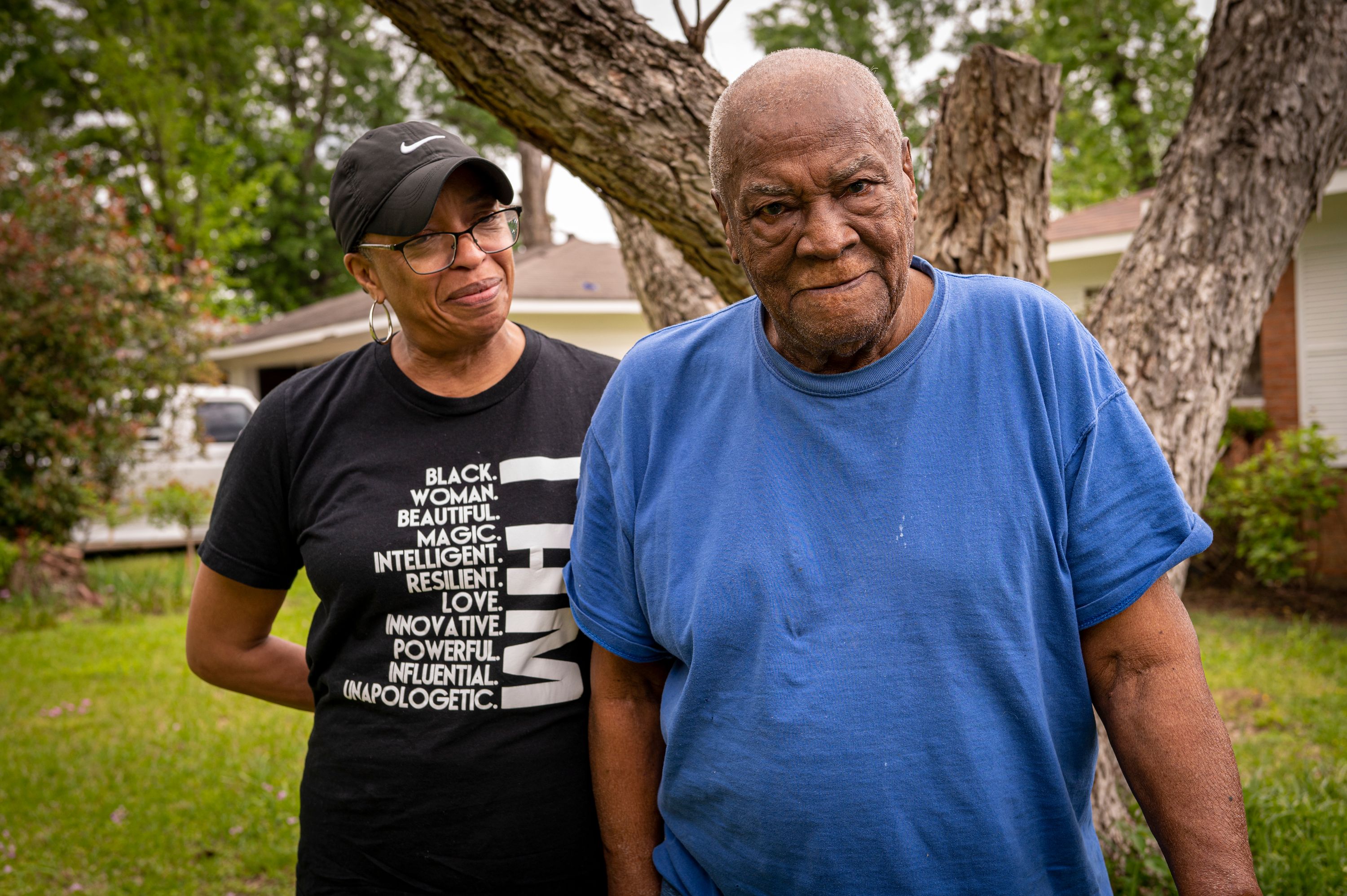 Emzie Wilder and his daughter Shedonna Wilder-Martin stand outside his home in Shreveport, Louisiana. Photo by Ben Greenberg.
In 1965, Emzie Wilder's brother, John Wesley Wilder, was shot and killed by police officer Edward Alton Nugent in Ruston, Louisiana.
Today Emzie is 92 years old, living in Shreveport, Louisiana. I've spoken with Emzie and his daughter Shedonna Wilder-Martin for "A Death Ruled 'Justifiable': The Killing of John Wesley Wilder," my contribution to Still Paying the Price: Reparations in Real Terms, a new podcast series from LWC Studios. I reported, produced and wrote the episode, which was made in partnership with the nonprofit newsroom Type Investigations and with support from the Fund for Investigative Journalism.
It was a little after 2:00 AM on a Saturday in Ruston in July of 1965. Officer Nugent came driving down Jones Street as John Wilder was staggering out of a cafe where he'd been drinking. Nugent was white. Wilder was Black. What happened next is still disputed today, but Nugent shot Wilder five times.
Local authorities quickly ruled the death a justifiable homicide in self-defense.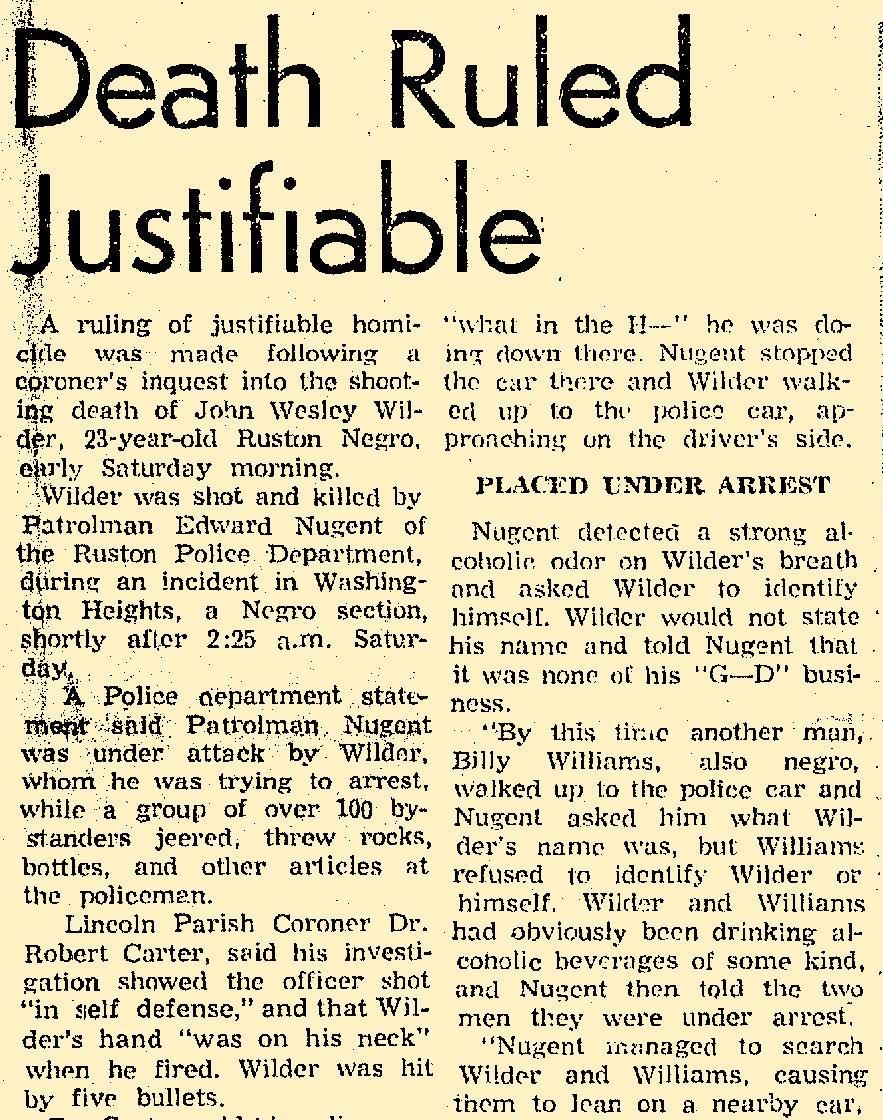 Excerpt from the July 19, 1965 Ruston Daily Leader article on the killing of John Wesley Wilder by Ruston police officer Edward Alton Nugent.
For the next four decades, the Wilders privately carried their loss. But in 2008, groundbreaking legislation introduced by U.S. Representative John Lewis offered new hope to scores of families like the Wilders. The Emmett Till Unsolved Civil Rights Crime Act (PDF) directed the Department of Justice and the FBI to investigate unpunished racially-motivated homicides from before 1970.
After three years of an investigation that appeared minimal at best, the Justice Department closed the Wilder case again in 2011, concluding that "there is insufficient evidence to contradict [the officer's] account that he fired in self-defense."
When I first looked at this case a few years ago, I saw a Justice Department document from 2011 that said Nugent was then alive—and he's still alive today.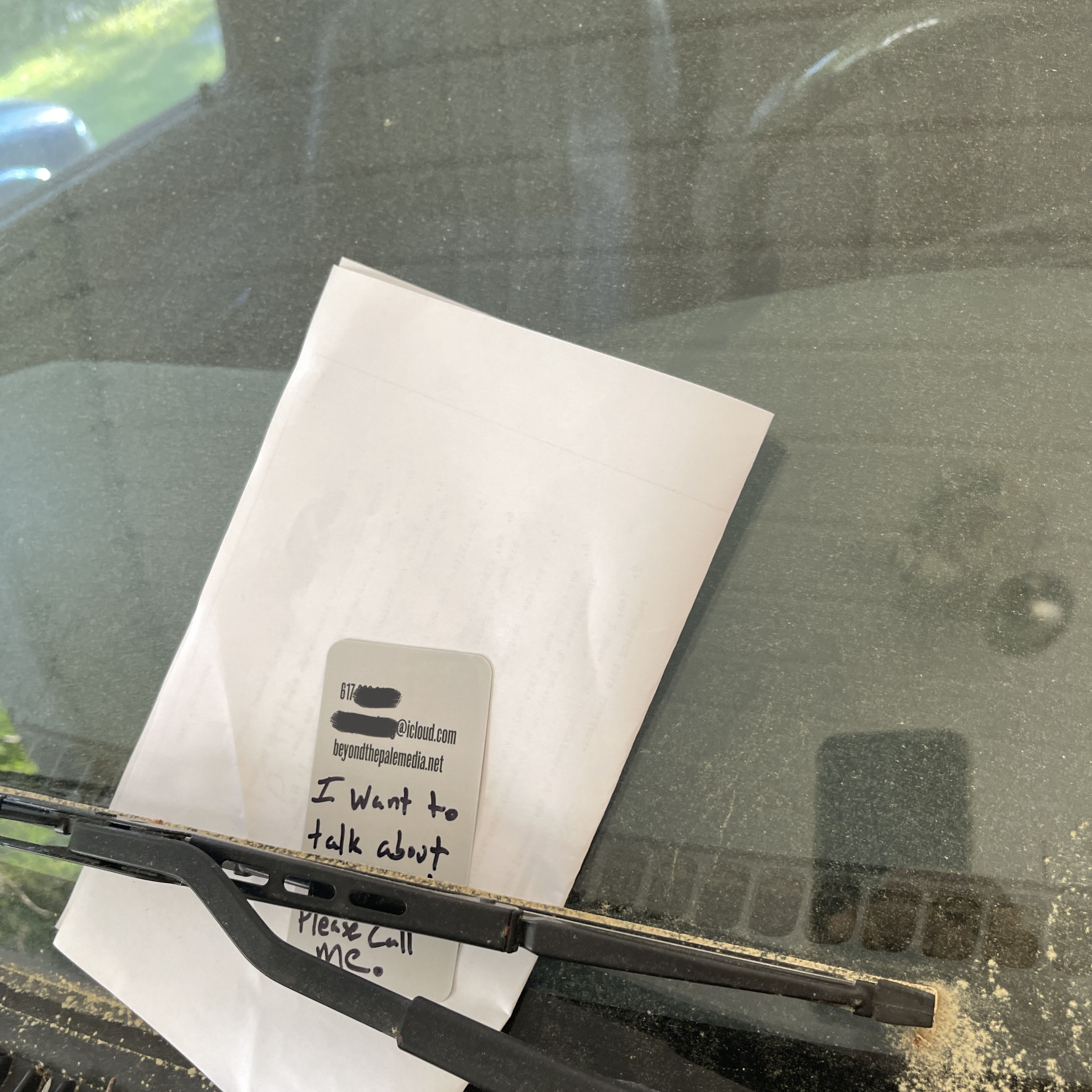 My business card and a page from a 1965 witness affidavit left on the windshield of former Ruston, Louisiana police officer Edward Alton Nugent's pickup truck, at his home in Ruston. A note on the business card reads, "I want to talk about John Wilder. Please call me." Credit: Ben Greenberg
I also saw that Emzie talked to the press in 1965 and said "the truth has not been told" and that there were eyewitnesses who said John "offered no opposition before he was shot."
"In the event Ruston does not do something," Emzie said, "my family and I will have to seek help from the NAACP, CORE and others anxious to move in to make sure that my brother did not die in vain."
I wanted to know more about Emzie's fight for justice, and I wanted to know about those eyewitnesses. According to public records, Emzie was also still alive, in his early 90s. Did the FBI talk to him? Did the bureau try to locate the witnesses? I left Emzie some phone messages and sent him a letter but did not hear back from him.
But then I reached his daughter Shedonna, who was 5 when her uncle John was killed. Shedonna did not know that John was killed by a police officer.
"What I was told was that my uncle was in an altercation, in a fight," Shedonna later explained. "I'd never heard anything about it being a police officer. I never heard anything about it being a white police officer."
This got Shedonna and her father talking, and this past November I met them both for the first time at Emzie's house in Shreveport.
By this time, I had also found in an archive sworn statements from Black eyewitnesses—gathered by Emzie with help from the local NAACP in the months following the shooting. The witnesses all said that Nugent initiated the confrontation with Wilder and that there was no physical contact or scuffling that could have been interpreted by Nugent to be an attack from Wilder.

Excerpt from sworn affidavit by Pervis Clemmons, September 6, 1965, Rabinowitz, Boudin, Standard, Krinsky and Lieberman Legal Files, Tamiment Library and Robert F. Wagner Labor Archives
And not long after I met Emzie and Shedonna, I found another eyewitness who did not give an affidavit in 1965. His name is Bill Smith.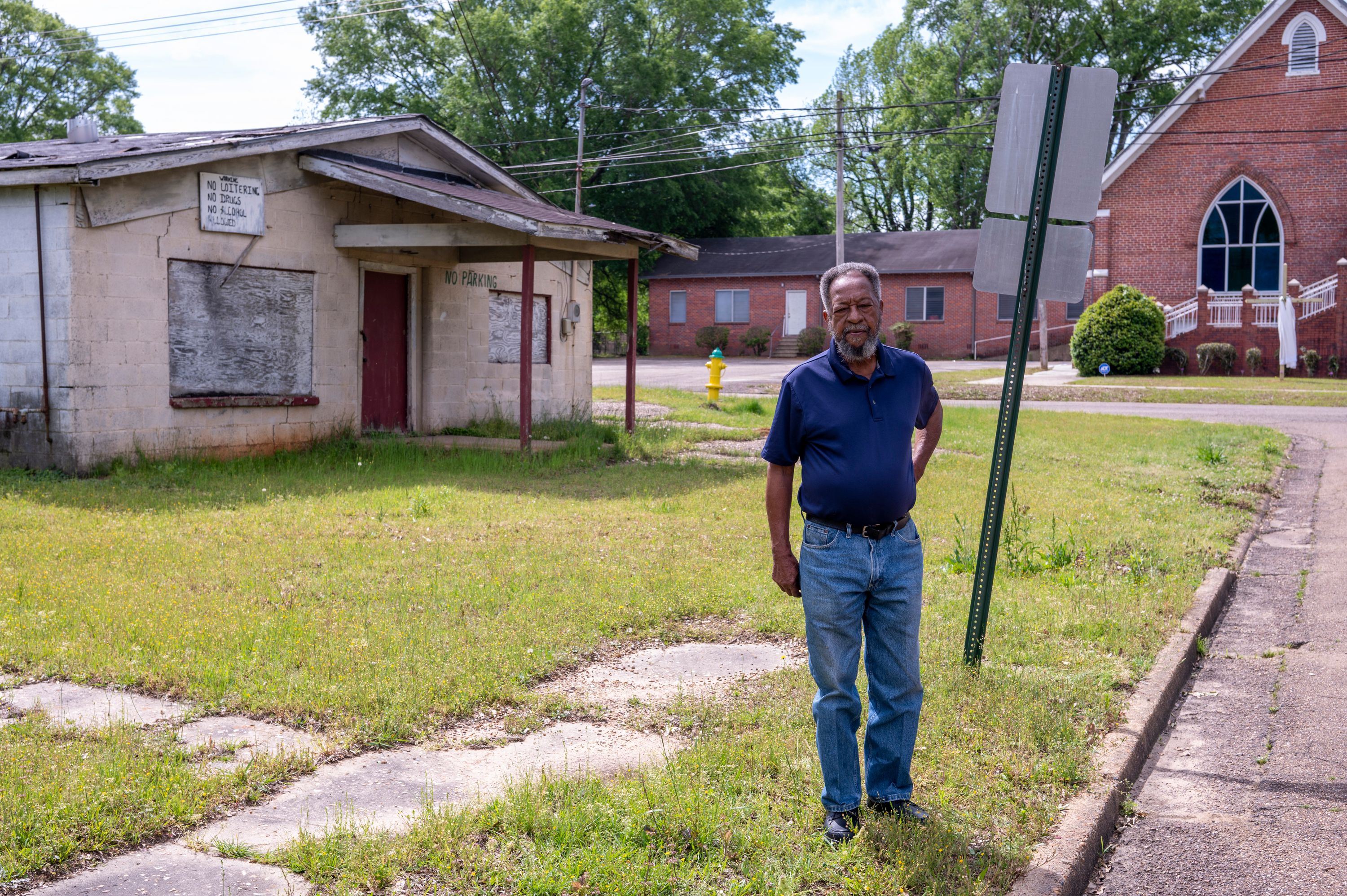 Bill Smith stands on Jones Street in Ruston, Louisiana, in front of the former cafe, near the spot where John Wilder was killed. Photo by Ben Greenberg
Sixteen years old in 1965, Smith says he was there on Jones Street when Edward Nugent Shot John Wilder. And Smith agrees with the other witnesses. He says that Nugent shot Wilder without any provocation at all. He also says that the FBI has never spoken to him about the killing. And Smith wants accountability for Wilder's death. "The system is only as good as we make the system," he said.
There is, in fact, substantial evidence contradicting Edward Nugent's account that he fired in self defense.
Cynthia Deitle, former chief of the FBI civil rights unit, says the new evidence should prompt the Justice Department to reopen the case.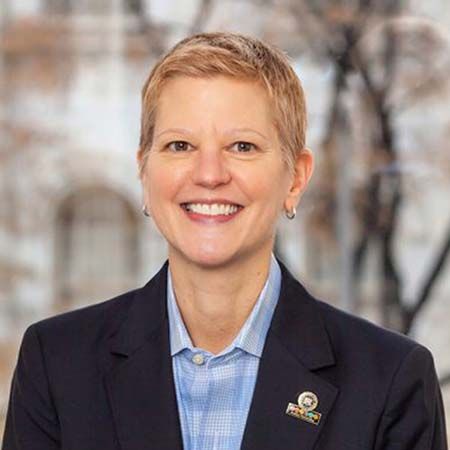 Cynthia Deitle. Photo courtesy of Cynthia Deitle
"I would hope that in this case, the FBI would reach out and see what more can be done," Deitle said.
Is justice still possible for John Wesley Wilder, and what would it look like?
Listen to the whole story in the player, above, or wherever you get your podcasts.
For more information, all episodes and transcripts, visit stillpayingthepricepod.com. This series was funded by a grant from The John D. and Catherine T. MacArthur Foundation.
---
---
Date
July 24, 2023
---