Person of interest in Clifton Walker murder dies 58 years later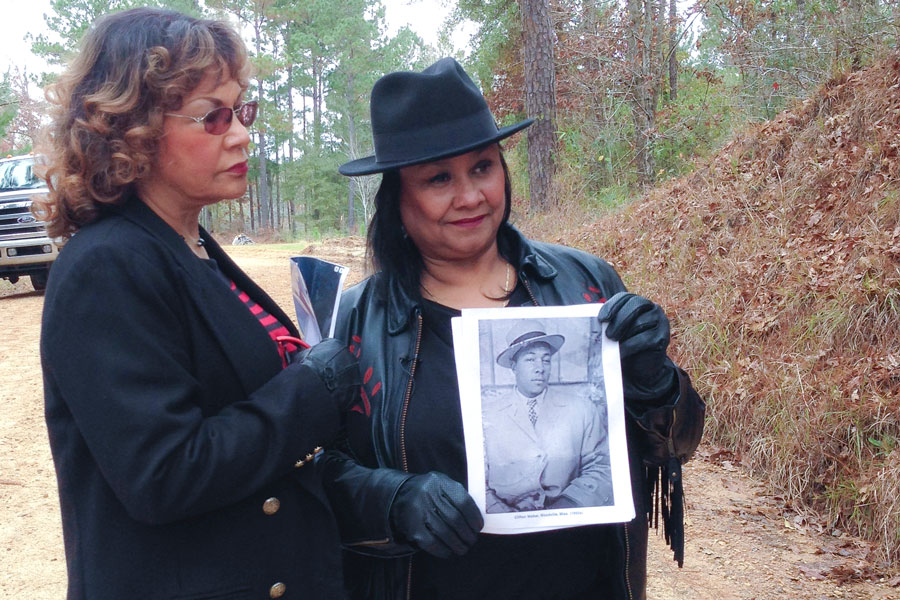 Catherine Walker Jones and Shirley Walker Wright hold a picture of their father, Clifton Walker, and stand on Poor House Road, where he was killed. Photo by Ben Greenberg
58 years ago today, on February 28, 1964, a white mob ambushed and murdered Clifton Earl Walker, Sr. on Poor House Road, outside Woodville, Miss.
The murder is thought to be the first organized shooting of an African American by members of the then newly formed Mississippi White Knights of the Ku Klux Klan. Walker was 37 years old. He and his wife, Ruby Phipps Walker, had five children: Rubystein, Catherine, Shirley, Clifton Jr. and Brenda. The Justice Department re-opened the case in 2009 and closed the case again in October of 2013, though the FBI left many leads unexplored.
In 2016, I published information about two living persons of interest who could be suspects in the murder or have close knowledge of it. According to public records, one of the two men, a white co-worker of Walker's at the International Paper Plant in Natchez, died last month, on January 31, at 82, in Hattiesburg, Miss. The other man is still living at 88 years old in eastern Louisiana, according to public records. Both men escaped punishment for their alleged participation in the attempted murder of another Black man, named Richard Joe Butler, near Natchez, Miss., 6 weeks after Walker was murdered. Neither of the two men was interviewed by the FBI before the Justice Department closed the case in 2013.
Born in 1927 in Woodville, Miss., Clifton Walker was the last of nine children. Despite being the youngest, his siblings respected him. When he saw them arguing with their wives, he would "pull his brothers on the side and tell them you don't talk to your wife that way," Catherine once told me. "He was such a gentleman." His family called him "Man," and the nickname stuck.
One Sunday in 1943, walking home from Sunday school, he met Ruby C. Phipps. Two years later, they married, and "the young couple made a beautiful set," she later wrote.
Some justice might still be possible for Man Walker. Ruby, died in 1992 and did not live see it. I hope his children still may.
---
---
Date
February 28, 2022
---
---